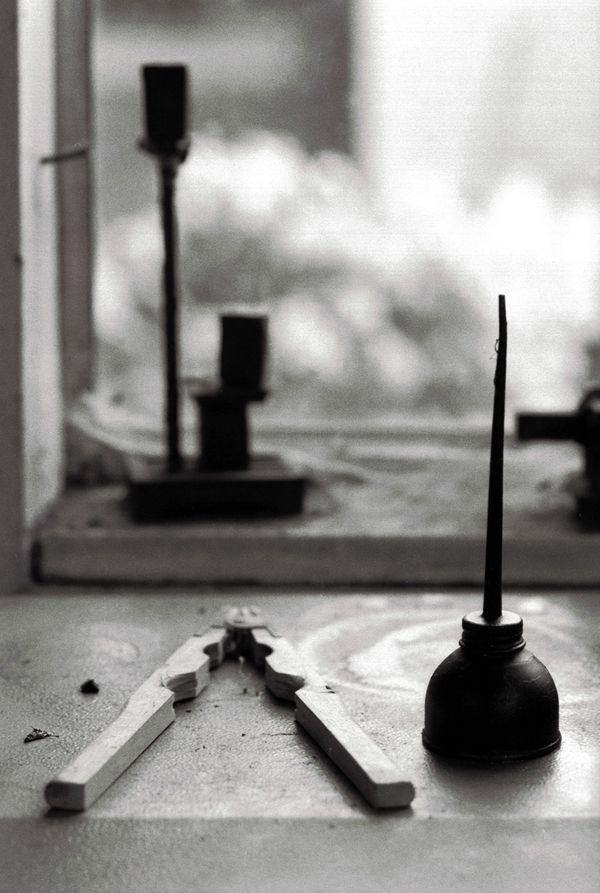 Diane Kreiter
Diane Kreiter is a fine art photographer who works primarily in small-format (35mm) film-based black and white gelatin-silver toned prints. With a strong interest in print toning of all types, (selenium, sepia, gold, and others), all final prints are unique and done to exacting archival standards.
Working closely for many years with her sculptor husband casting metal in their studio/foundry eventually led Diane to develop a growing body of work concentrating on industrial interiors and machinery still-lifes found in factories of all types, both current and defunct, and mainly throughout the Silicon Valley. Due to the rapid dissapearance of many small industrial factories, these photographs have often occured just prior to the closing of some very long-lived businesses. Recently the work has expanded to include similar locations within the state of Louisiana, due to travel within that state during the past year. Portfolio One represents several images that comprise some of this expanding work.
Another interest, that of collecting a wide variety of cactus, led to the photographic exploration of the archictural structure of cactus, resulting in another growing body of work which consists mainly of still-lifes of leaf segments, plant and floral structures, leaning towards the more abstract. These images often lend themselves to a wide variety of print toning. This work coincides with and builds on previious work of the past several years involving close exploration of flower structure in both black and white as well as in color prints. Portfolio Two consists of several images involving cactus structure. Future portfolios will involve some color work as well as toned black and white.
Diane lives and works with her husband, Terry Kreiter, in Santa Clara, CA. As a fine art photographer she has worked for more than twenty years developing her craft. Widly travelled, her interests in art, literture, music, world events, and the lives of her friends and family all contribute to the ongoing development of her own particular and personal photographic art.